corporate leasing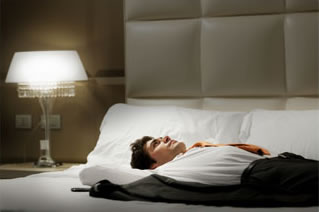 Corporate leasing or furnished accommodation is a comfortable and economical alternative for relocating executives and their families, couples and/or families migrating or on holidays, corporates on working contracts or anyone who might require accommodation without any fuss. Riviera Management has many properties offering more living space, recreation facilities and amenities that are located close to transport and local shops for your convenience. Typically, you can save between 20-50% on accommodation, when compared to hotels and serviced apartments. Fully furnished apartments include all furnishings, electrical appliances, linen, crockery, cutlery and utilities (unless otherwise negotiated for long stays).
Corporate leasing or furnished apartments are available for lease at High Park Tower, with each apartment offering its own individual, unique features with a home like character. During your stay Riviera Management will be available 24/7 to assist with any queries, concerns or maintenance issues that may arise.
Corporate leasing or Furnished rental apartments can cut the cost of an extended stay hotel by between 30 – 40%! Why wouldnt you take this option? Each apartment can include parking, utilities and/or internet for an additional fee, and invoices can be customised as required.
For a sample of apartments that are available, please follow this link to the Furnished apartment pictures.
If you are interested in corporate leasing or a furnished apartment please enter your details below and Riviera Management will contact you as soon as possible.
Corporate Leasing Enquiry Form